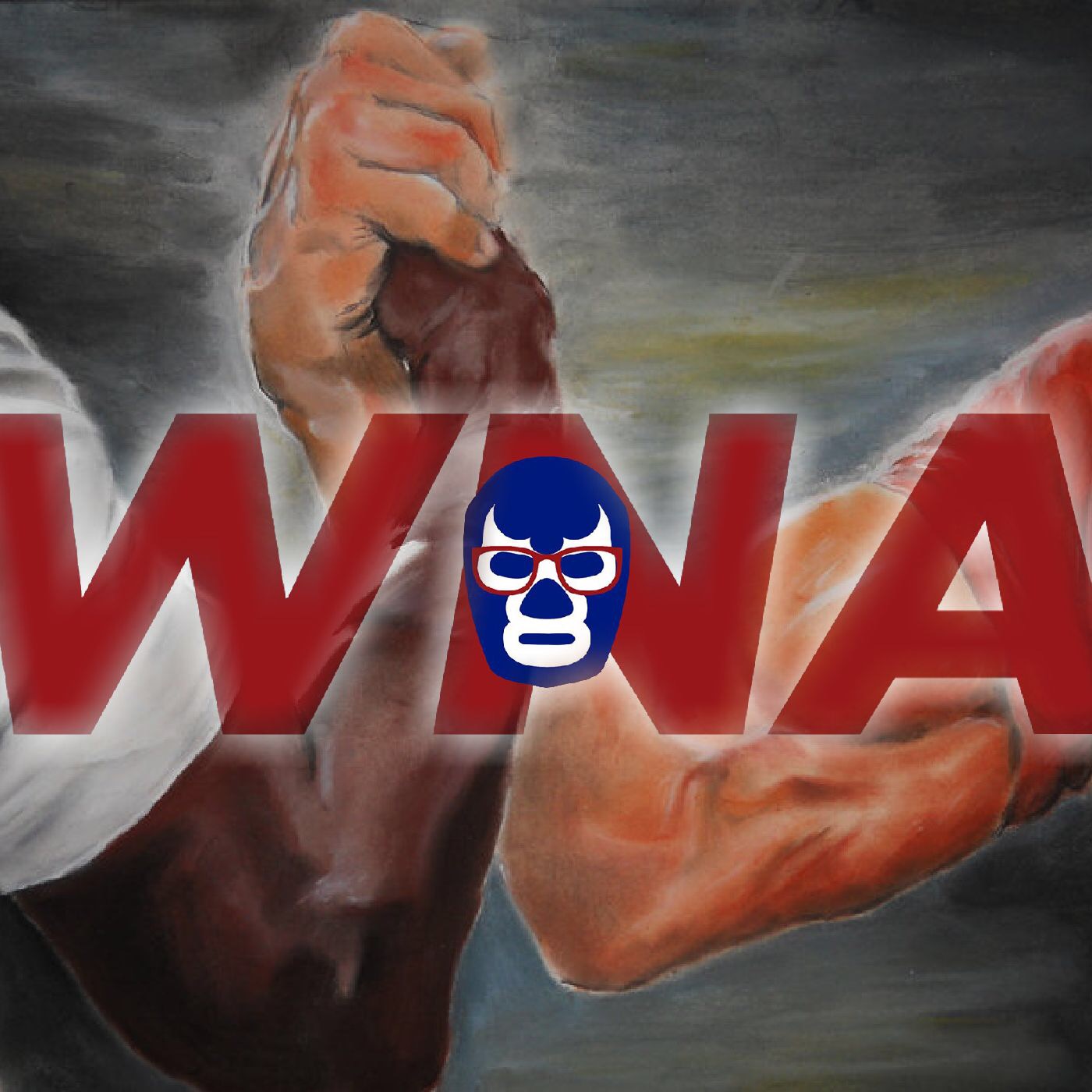 The Power of Friendship is running wild in the World of Wrestling right now!!
This means that the Ebony & Ivory Express of WNA have united once again to bring the podcast thunder to your earholes this week! Listen as the break down the big moments of the week including:
*Hell In A Cell results including the big cell matches and how many Cliffs we gave them!
*The Shield reunited and it feels.... so.... so good!
*KO & Sami Zayn showed that brotherhood means more than a powerbomb on a ring apron!
*Speaking of brothers: WE FOUND LUKE HARPER AND ERICK ROWAN... they were stuck in 1992!
*Global Wrestling Network is available... if you want that.
*Jim Cornette had quite a weekend in the Detroit area fighting and whipping his dick out to a live audience!
*Naito vs. Okada is coming! And Robb is unsure of when...
*#MakeItWork time is here! And Robb is very angry at ALLLLLLL of you for doing this to him. But, he thinks he actually made The Gobbledy Gooker work!
Follow us on Twitter!
The Show --------------------------- @WNAPodcast
Robb -------------------------------- @ThatRobbGuy
Cliff --------------------------------- @CliffDoesItAll
Subscribe to the show on Apple Podcasts, Podbean, Stitcher, GooglePlay or wherever you get your podcast fix!
Please leave us a review on Apple Podcasts or at Podknife.com!
Subscribe to us on YouTube! Find us on Facebook! Buy a WNA shirt! 
Share
|
Download