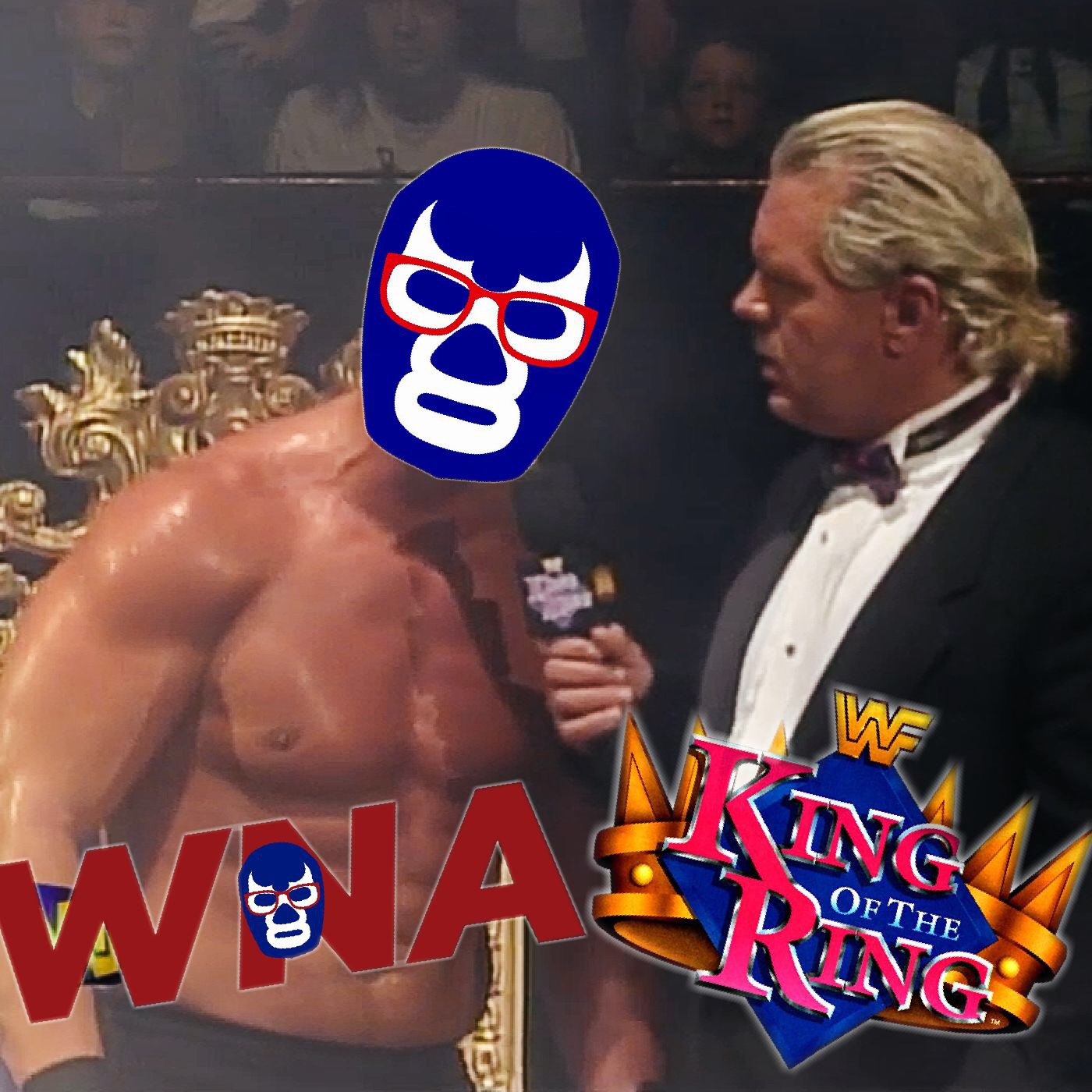 WNA returns to start off Season 2! And this week they are talking WWF King of the Ring 1996... the Dawn of Austin 3:16!
Ya boys also discuss what has kept them away for the last several weeks... again, and also:
The Marvel TV role that Robb inadvertantly prevented Cliff from getting
What would you call Enzo and Big Cass in Impact Wrestling?
Who is the worst WWE Hall of Famer? 
Robb shows Cliff the joy of a certain wrestling song he never knew existed (it sounds like an "Argh-a-ment")
Whether the KOR concept should return
Should you wear underwear beneath your vinyl bodysuit?
Ahmed = Ashy Larry
How did one promo change the course of wrestling history?
How did Vince McMahon not know what he had?
Is it ever cool to refer to someone as a mailbox?
And much, much more! It's good to be back. Join us, won't you? And watch and send some questions about the next episodes covering WCW Great American Bash '97 and ECW Heat Wave '98 to the following places:
Email us at [email protected]
DM us at our Twitter accounts:
The Show ---------------------- @WNAPodcast
Robb --------------------------- @ThatRobbGuy
Cliff ---------------------------- @CliffDoesItAll
Share
|
Download